Finally…my blog is now up and running again. After battling with Bluehost for few weeks, my site is now live again. Bluehost mistakenly suspected my site as spammer sites, so they shut my site down 🙁
The problem is now solved. It's time to get back to write for my blog post again.
I now want to share with you this great place to eat noodle in Jakarta. Have I ever told you that I'm a noodle lover? If not, I think this is the time you should know that bakmi (noodle) is probably my favorite food of all time!
My journey began after I'm done with my church service at around 1PM. We decided to try out this noodle place at Pluit called "Bakmi Keriting Siantar 19". I have never been to this place, so I'm pretty excited to try it.
When we got there, I immediately ordered "bakmi keriting pangsit – JUMBO", which means 1 1/2 portion of dumpling noodle. Here are some pictures that we took when our order came in.
Just in case you want to see which one I ordered in more detail, I bring you this noodle goodness in front of your hungry eyes 🙂
Don't forget to order the fried pork rinds or "ampas", as they called it.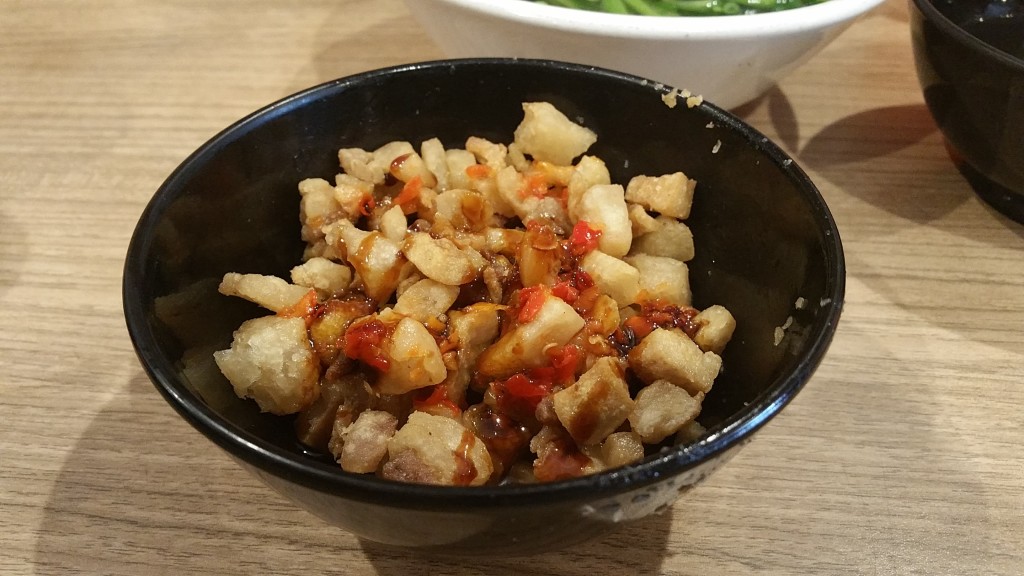 The price is decent, I think. For Jumbo Dumpling Noodle, it was Rp. 44,000 (around $3) and 1 cup of plain ice tea for Rp. 6,000 (around $0.5).
The dessert wasn't too bad either. We ordered Rujak Serut Babe, which is a combination of sliced mango, peanut sauce, and melted sugar.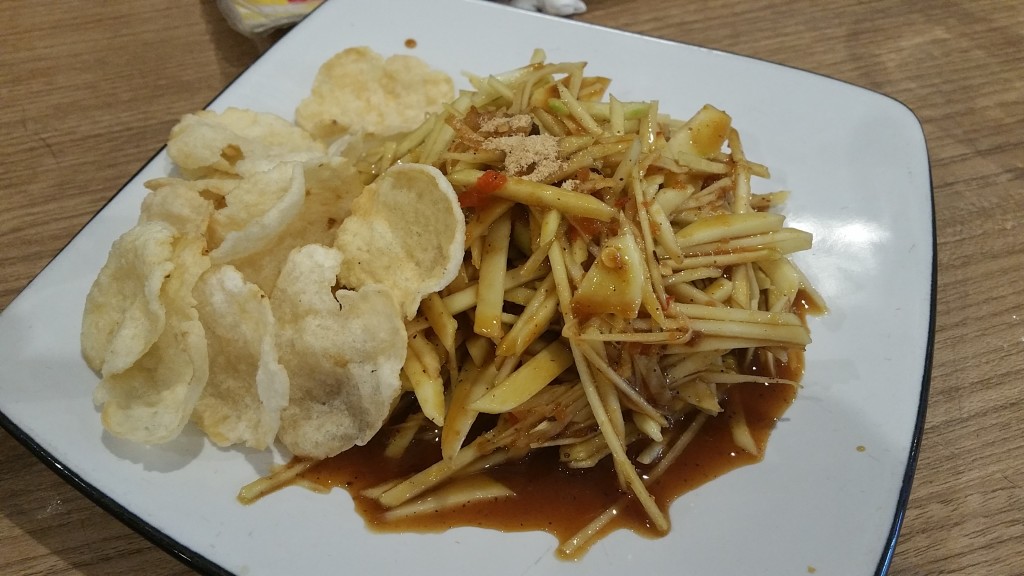 Final Reviews of Bakmi keriting Siantar 19:
Taste: 4/5. If you like bakmi keriting (curly noodle), you will definitely like this one. The noodle was prepared just right, not too undercooked nor overcooked. The taste of the topping is mixed well with the noodle, which is enhanced by the ampas, fried pork rinds.
I ordered my noodle with extra veggies, so it made the noodle taste "fresh" and not too oily.
Place: Quite comfortable. Air conditioned. Lots of spaces. Smoking Room available. Kids play area available. Lots of parking spots.
Price: Mid-range. Rp. 25,000 for regular portion and Rp. 34,000 for jumbo portion.
Service: Ok, nothing special.
Ambiance: Ok. They had these wall decorations of license plates from every states in US (didn't take pictures of them), so I think that's pretty unique for a noodle restaurant to have those.
After reading this post, it's time for you to visit this place and taste the noodle goodness yourself. Cheers!
Bakmi Keriting Siantar 19
Jl. Pluit Karang Barat Blok O6 No. 12, Pluit, Jakarta
Phone: +6221-6628222 or +6221-66690622
Location: https://goo.gl/maps/umAV5PJ5PaM2
For a bonus, here's for some good laugh for you, brought by my good friend, Robertus Kevin. I hope you enjoy it.

Menu Bakmi Keriting Siantar 19: