Download Resume of Steven Sentosa in PDF
STEVEN SENTOSA

Career Summary: A Technology & Digital Enthusiast, Data-Geek, Google Analytics Certified Individual, and a Digital Marketing Specialist in Jakarta with more than 7 years of in-depth experience in Digital, Retail, Agency, and E-commerce industries. Successfully helped companies to increase ROI and company's exposure and profitability through SEO, Google Adwords (Display & Search Ads), and lead generation plans. A number-driven person who analyzed data for trends, anomalies, and opportunities.
Strengths in:
Web Analytics
Search Engine Marketing (SEM)
Search Engine Optimization (SEO)

Lead Generations
Software and Web Development
Social Media Marketing
PROFESSIONAL EXPERIENCES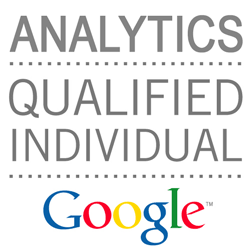 Associate Digital Director (07/01/2013 – 01/16/2015)
PT. MPG Indonesia – Havas Digital Indonesia. Jakarta, Indonesia.
OPERATION
Main areas (channels) that are being managed as a Digital Marketing Specialist in Jakarta
• Organic Search Campaign (SEO)
• Paid Search Campaign (SEM)
• Paid Social Media Campaign (mainly Facebook Ads)
• Programmatic/Real-time Buying Platform (RTB)
• Web Analytics (Google Analytics & Site Catalyst)
• Campaign Dashboard and Reporting
ADMIN & HIRING
• Setting up an operation team to run Google, Social Media, and RTB campaigns.
• Establish business process and procedure to manage invoices from vendors and to clients.
• Manage several team that work in multiple countries: India, Singapore, Indonesia
BUSINESS
• Responsible for achieving target P&L
• Acquire new clients and businesses through a rigorous pitching process
• Nurture current clients and upsell products & services to meet client's needs and company's target revenue.
• Help clients to achieve their business objectives. This includes a detail insight analysis and business/media recommendation, with a clear KPI target, either it's a branding/awareness (Visits, Engagements, Views, Social Media Likes/Followers, or Time Spent) marketing or a performance marketing (Leads, Subscription, or Sales)
TRAINING
• Conduct internal training about Google's products and services
CLIENTS
• Banking: Citibank
• Insurance: AIG, AXA
• FMCG: Danone, Indofood
• Electronics: LG, Philips
• Automotive: Subaru
• Technology: Kakao Talk
• Airlines: Garuda Indonesia
• Beauty & Care: Marrie France, Bella, Svenson, The Body & Face Lab
Total yearly paid media budget being managed is close to $5,000,000.
SEM Manager (11/21/2011 – 05/31/2013)
Multiply, Inc. – Multiply.com. Jakarta, Indonesia.
• Set the metric standards and measured the overall online marketing performance against company's Key Performance Index to make sure everything is on track and profitable.
• Produced monthly online marketing report to monitor KPI movements from all digital marketing assets and analyzed them for trends, anomalies, and opportunities.
• Managed all digital campaigns with annual budget of more than $500,000 and increased the digital revenue by 75% with the total revenue of $12M annually, while maintaining excellent cost ratio.
• Utilized re-targeting marketing strategies to increase site conversion rates by 300%.
• Implemented Google Analytics with its various features (Ecommerce Tracking, Event Tracking, Goal Setup, Custom Reporting, Google APIs and Google Measurement Protocol) to track websites and mobile apps in 2 different countries.
SEO/PPC Specialist (09/20/2010 – 08/17/2011)
Peach Trader, Inc. – ACityDiscount.com. Norcross, GA.
Managed a yearly budget of $500,000, as a Digital Marketing Specialist, for large pay-per-click campaigns in Google Adwords, Bing Ads, and various comparison search engines
Optimized a B2B e-commerce website for search engines, usability and flow to increase conversion.
Monitored brand awareness through Web Alerts and various Social Media signals.
Created data feed list for SortPrice.com, PriceGrabber.com and Bing Shopping
Online Community Manager (06/22/2010 – 07/02/2010)
Community Sherpa. Short-term project at Network Communication, Inc. Lawrenceville, GA
Wrote 40 blog posts to promote different apartment communities and various hyper-local events
Optimized 20 websites for search engines using specific set of keywords
Monitored Facebook and Twitter accounts from 20 different apartment complexes using HootSuite
College Mathematics Instructor (01/04/2010 – 05/14/2010)
Basic Science and Engineering Department. Pensacola Christian College. Pensacola, FL.
Taught College Algebra math to 90-100 students for 9 hours each week
Established Math Tutoring Program to provide students additional training outside class hours
Graded and evaluated students' performances, assignments, and tests throughout the semester
Web Developer Intern (06/01/2008 – 07/15/2008)
Enesis Group. Jakarta, Indonesia.
Developed company's official website using HTML and PHP
Updated company's website information as needed
Troubleshot server and internal computer network problems
Internet Marketing Specialist (09/01/2006 – 04/30/2008)
Alright Then LLC. Fremont, CA.
Analyzed and tracked key metrics to identify websites and marketing trends
Managed Google Adwords campaigns: ad creation, price bid, A/B split test, budget control
Optimized websites based on researched keywords (successfully achieved #1 on SERP)
Generated 1500+ leads using Funneling Lead Generation Techniques
Managed Email Newsletter for 1500+ subscribers using Auto Response Plus
Conducted keyword research for a Costa Rica real estate company
EDUCATION BACKGROUND
Master of Business Administration (MBA) Pensacola Christian College – Pensacola, FL. GPA: 3.6
Concentration: Business Management. Attended from 2007- 2010.
Bachelor of Science (B.S.) Pensacola Christian College – Pensacola, FL. GPA: 3.67
Major: Computer Science and Software Engineering; Minor: Mathematics. Attended from 2003-2006.
Technical Skills: MS Excel, Power Point, Access; VB, C# .Net, Dreamweaver, PHP, HTML, CSS, Adobe Photoshop & Premiere, Camtasia Studio, Google Analytics, Google Adwords, WordPress