Day 2
Our theme for this 2nd day is "Island Hoping". That's what we are going to do mainly for today + snorkeling.
I'm so excited for this island adventure since one of the main reasons I really want to visit Belitung is to enjoy its beaches. I have heard a lot of good things about beaches in Belitung, mainly for its beauty and serenity.
Our first stop is Pantai Tanjung Kelayang.
We don't really explore this beach as it just the starting point for our island hopping. We rented the boat from this beach and went to other beaches from here.
Our 1st stop in our island hoping is Pulau Batu Berlayar. It is a small island full with rocks and surrounded by amazing views.
The water was so clear and the view was amazing.
I also shot a quick video while I was there. I hope you can now have a picture of how it is in Pulau Batu Berlayar. Enjoy!
After exploring this small island, we are now heading to Pulau Lengkuas to visit this old light house from the colonial period.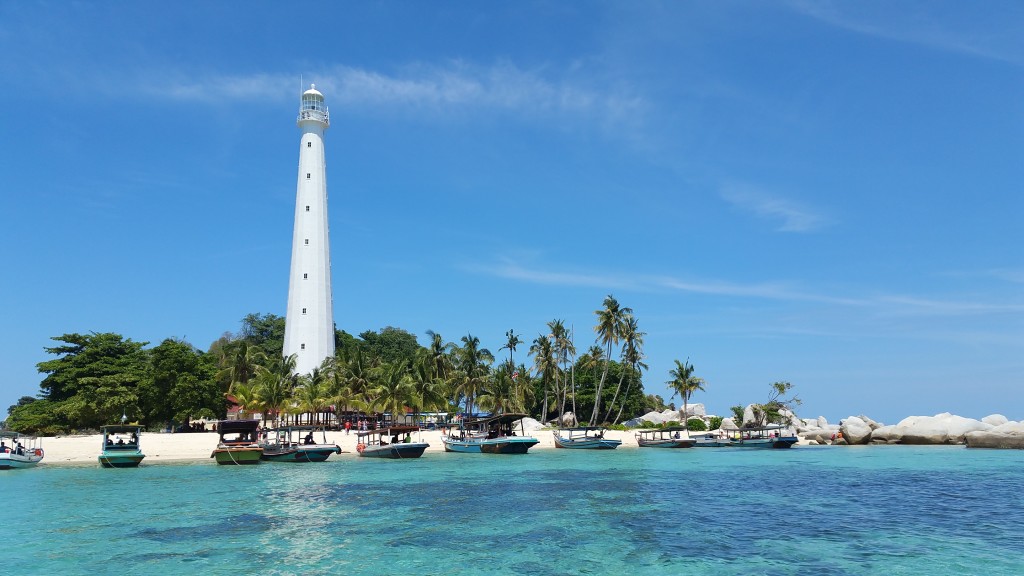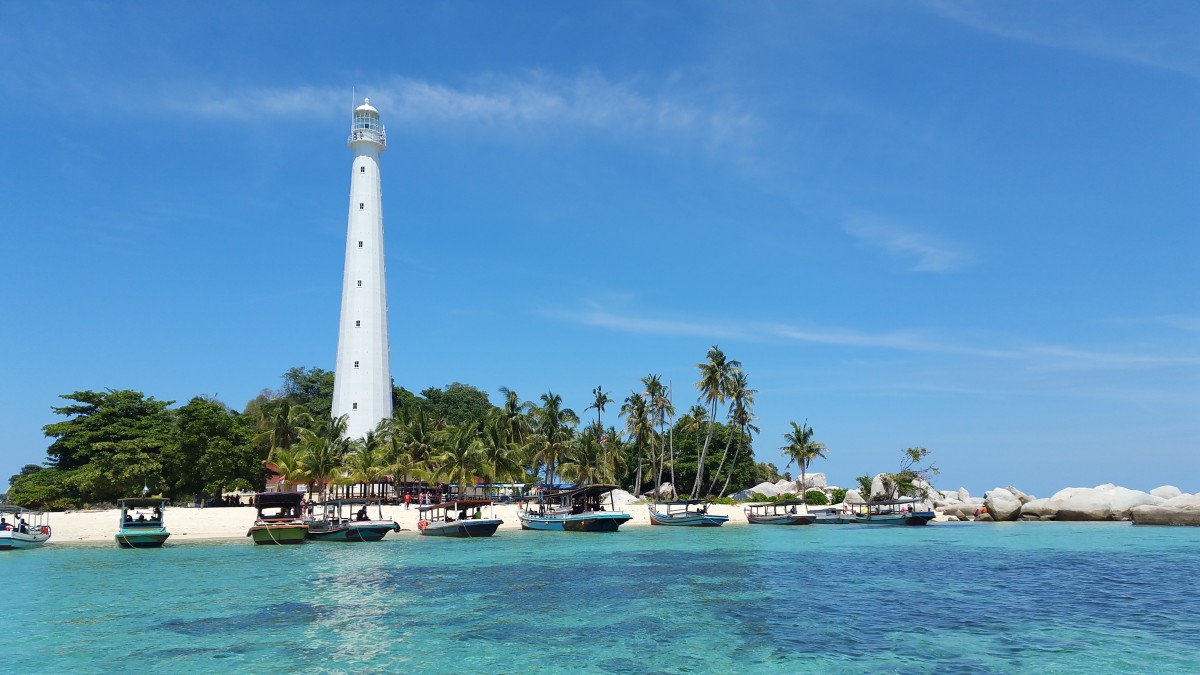 This island is GORGEOUS. I will post another blog post dedicated just for this island. Stay tune for it. The views are just so stunning, which I believe is comparable to the kind of view that you will find in Hawaii or even in Maldive.
Next in our agenda is snorkeling.
I have been to Bunaken National Park in North Sulawesi, which is supposedly a national park where the government preserve the place. This spot around Pulai Lengkuas will make Bunaken National Park pale in comparison. The water is clearer here and there is still abundance of wild life under the water.
After a good 2 hours of snorkeling, we are now heading to get some lunch at Pulau Kepayang.
Our boat crews apparently have prepared our lunch before we took off from Pantai Tanjung Kelayang. The food ingredient was stored in the boat, fresh and ready to be cooked when we reach Pantai Tanjung Kelayang.
After waiting 10-15 minutes, our food came and they looked absolutely delicious.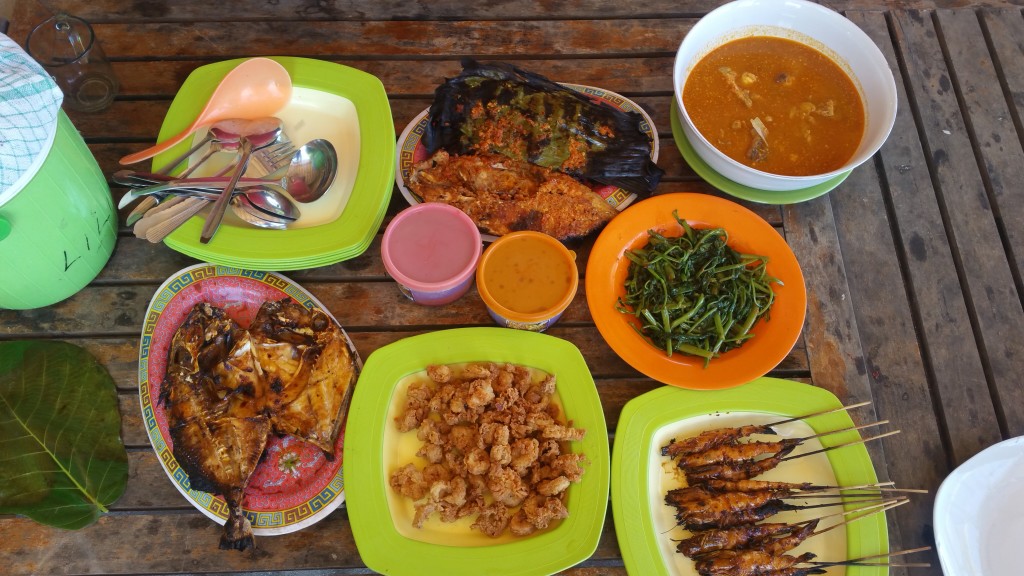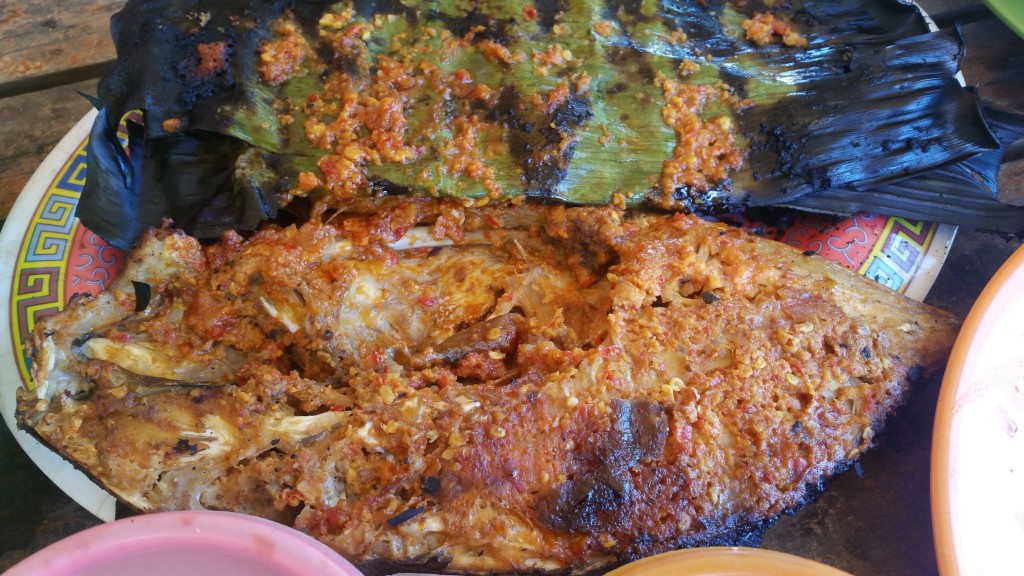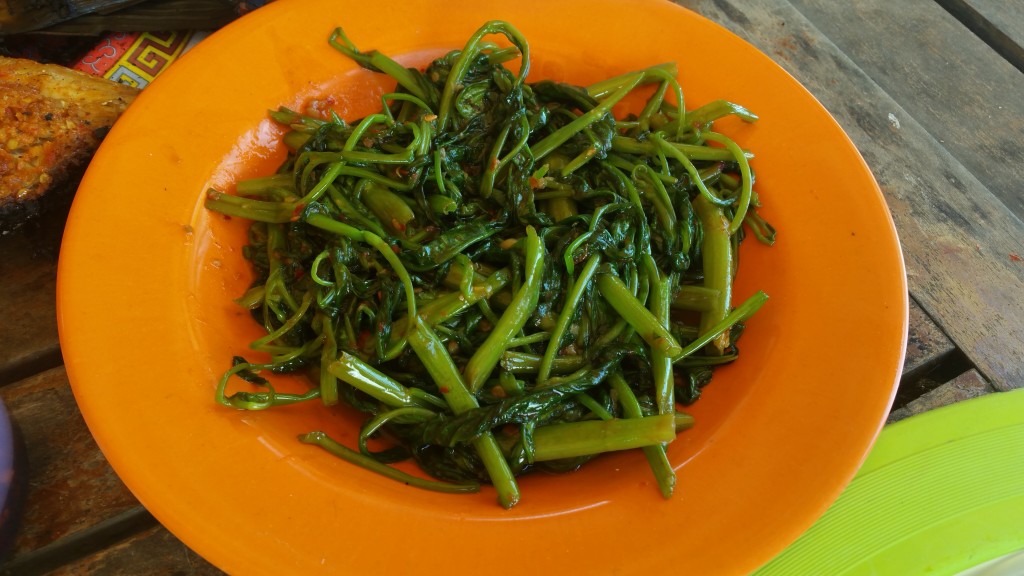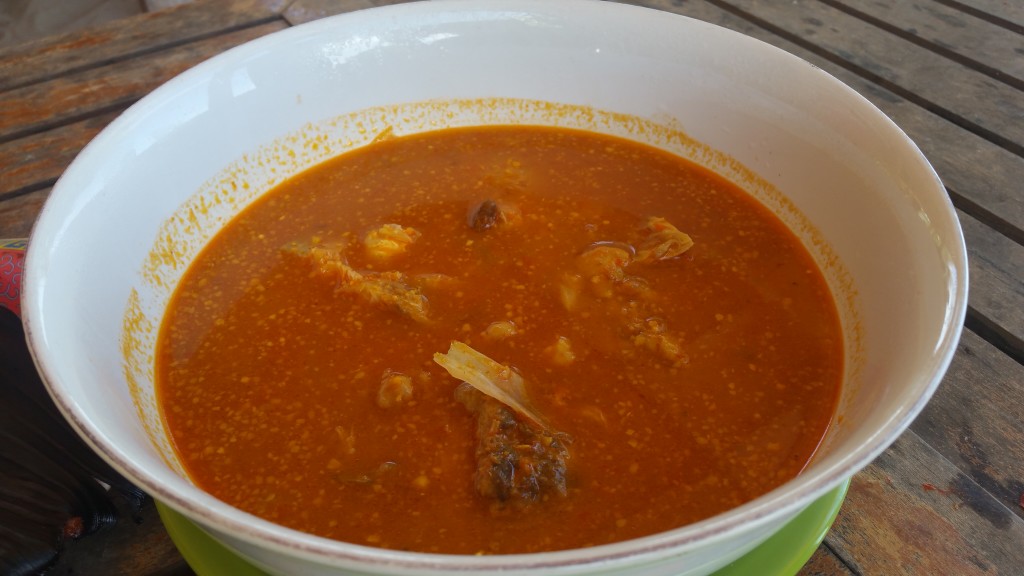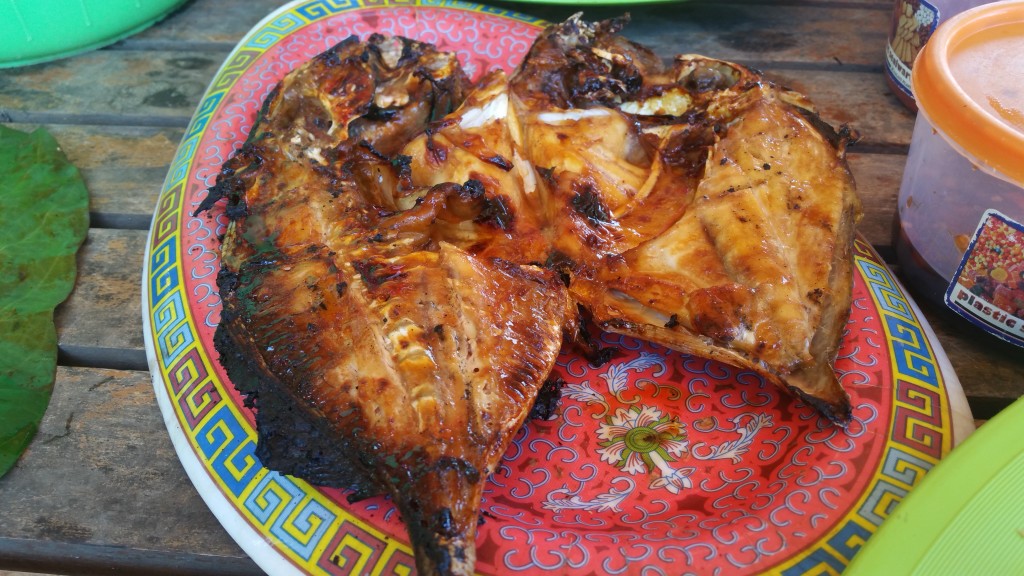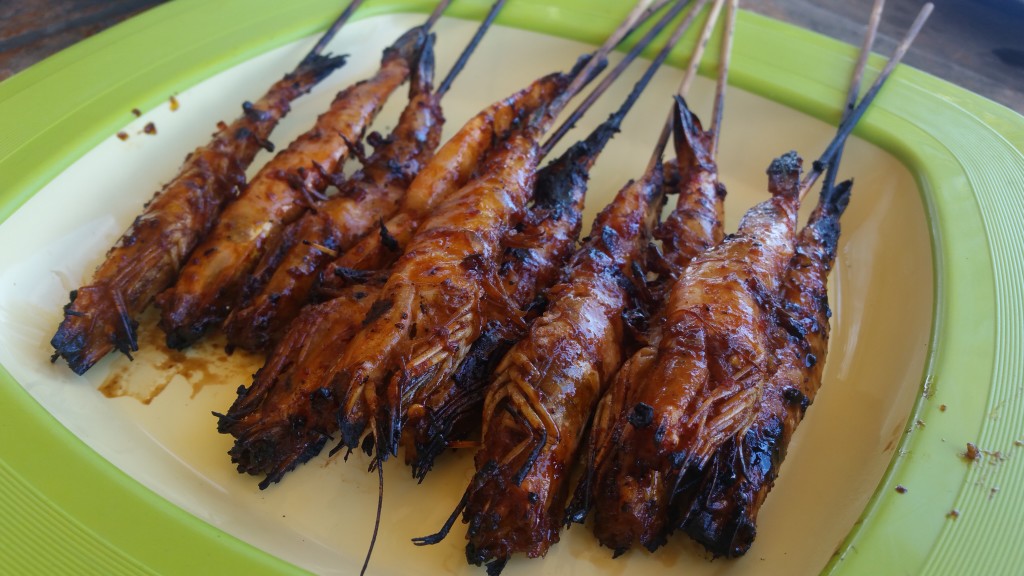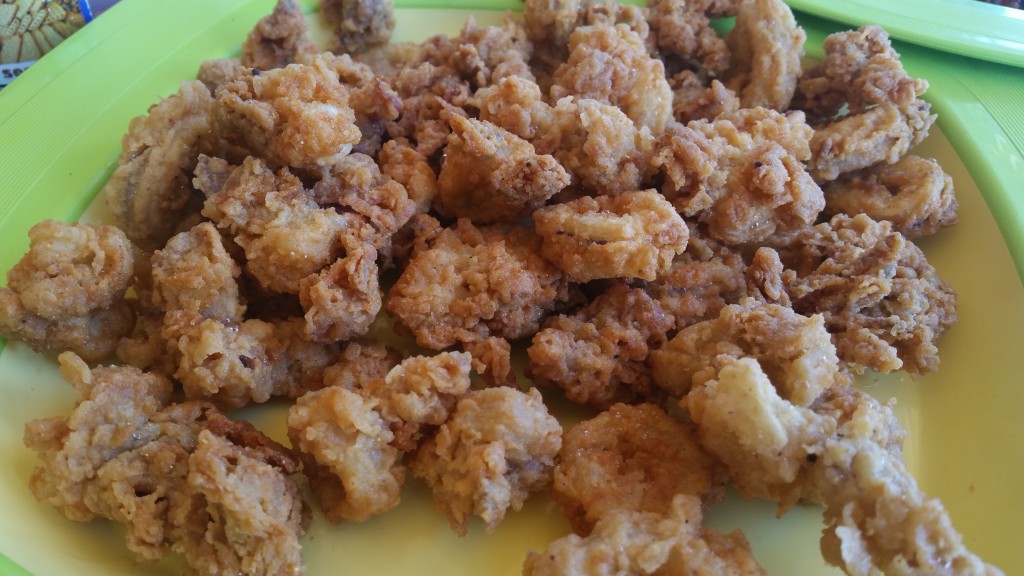 They were just traditionally cooked by grilling, frying, and garlic sauteed – simple and tasted really good!
We took view pictures from our surrounding and took off to Pantai Tanjung Tinggi, one of the shooting area of Laskar Pelangi the Movie.
This place was full with rocks. I mean literally, almost 70% of this place is covered with rocks. It looks stunning though. The way the rocks were arranged is somewhat odd, especially the way they were angled. I was surprised that this place did't collapse.
Too bad I didn't take the picture where these 2 rocks were just few centimeters apart and these rocks are sustain by some smaller rocks and is leaning towards the other direction. I was literally scared to walk underneath it, as I felt that it's gonna collapse soon…LOL
A short video of Pantai Tanjung Tinggi at Belitung.
We finished our day with this gorgeous sunset.

Since the day has been kinda late, we are going back to our hotel. Take a quick 1.5 hour rest, before we are going out for dinner. We don't really know where to go for dinner, so we were just scouring looking for a good place to eat – and our choice fell to Kedai SS.
It wasn't bad, but it wasn't too good either. The taste was average. But no matter how it tasted, we did finish them all anyway.
This is the end of Day 2. I hope you enjoy my post so far. Please check out my next page of our last day visit in Belitung.