Day 3
This is our last day in Belitung. Everything was perfect so far. The spots and food are amazing. I just wished that I can be there a little bit longer, but everything will have an end. Kinda sad to realize that this is our last day in Belitung.
We started our day by visiting Museum Sejarah Kota Belitung, which actually is not just a museum, but also a mini zoo. You can see Belitung in the past here, how the dutch colony really exploited this area for tin mining and how the Chinese people were flocking to Belitung during this era. That's why you will find a lot of Chinese in Belitung, due to the fact that many of the Chinese ancestors in Belitung were originally mine workers.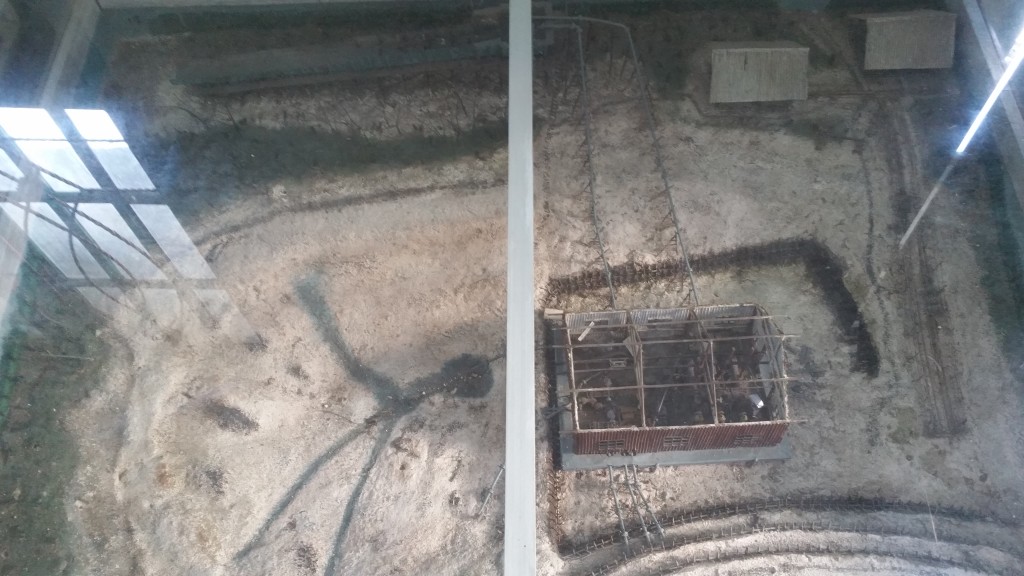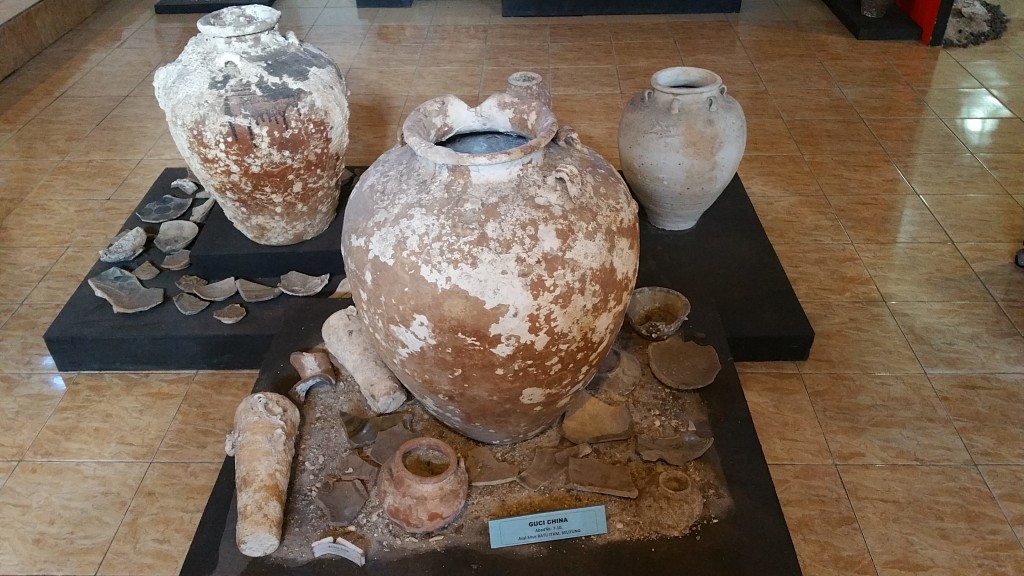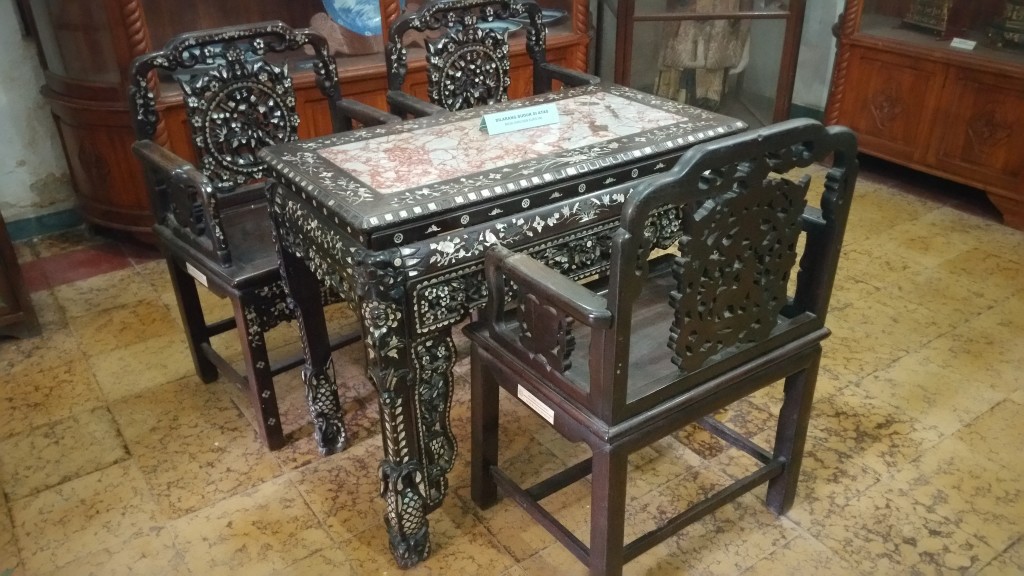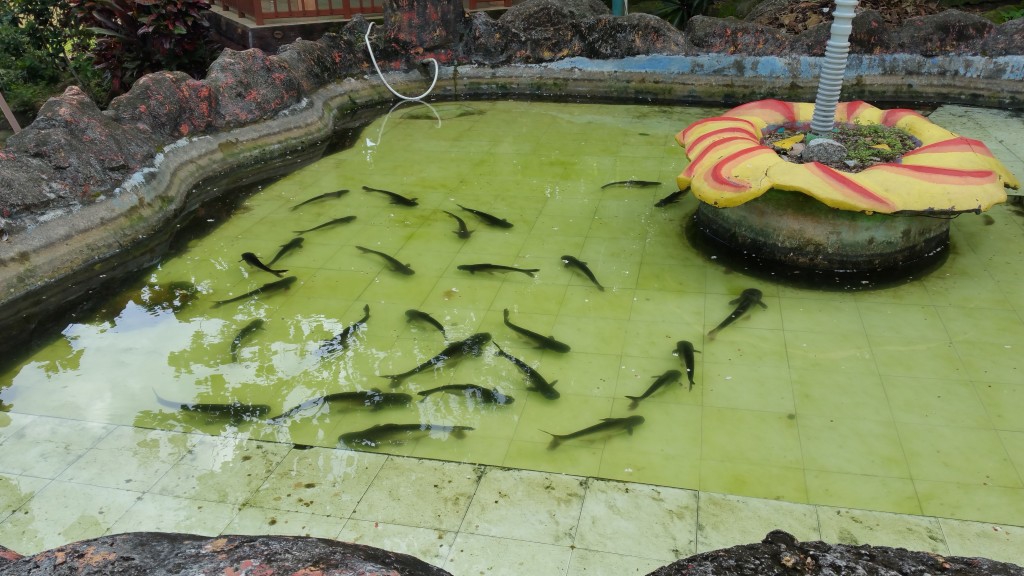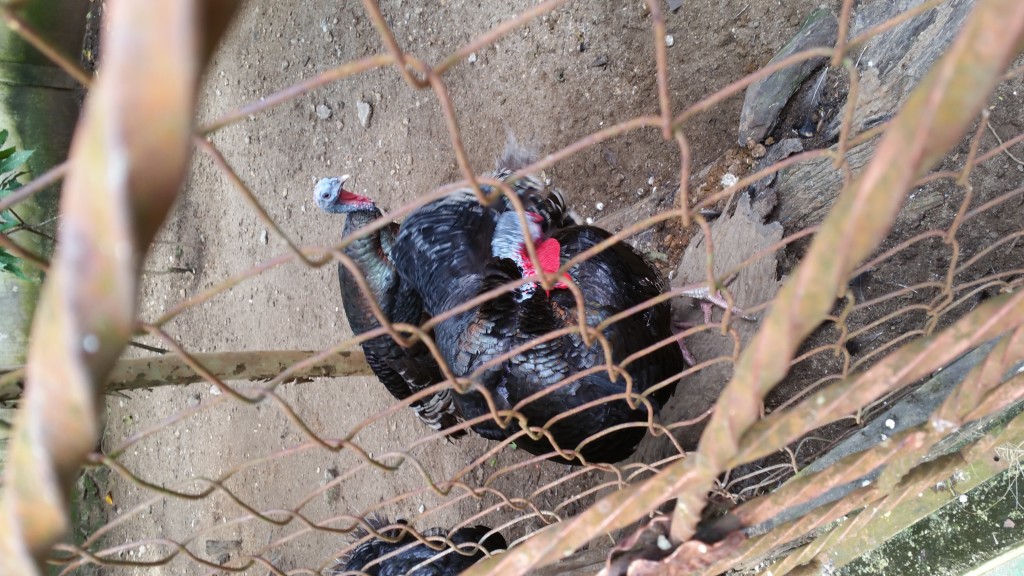 After visiting the Museum, we are starting off our day by trying Kong Djie Coffee. It's located near the Tanjung Pandan beach.
Below is the famous Kong Djie Coffee. The taste is quite different than any other coffee that I have ever tried. I purposely ordered my coffee without sugar, so I can really taste the coffee.
It's very bitter, but it also has this unique flavor to it. It's kind hard to explain. It almost taste like herbs, but it doesn't overpower the natural flavor of the coffee.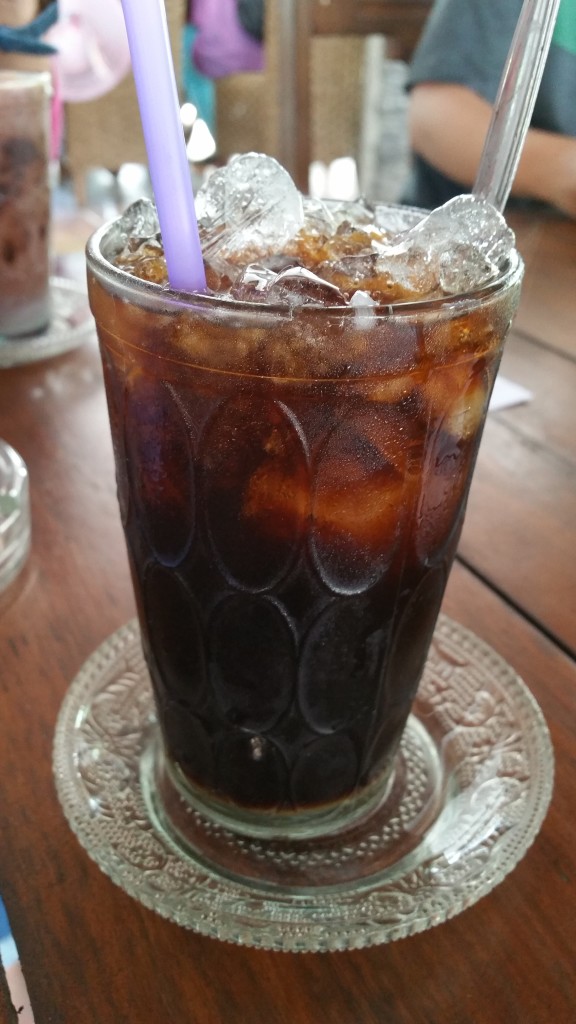 …and we also ordered some appetizers to go along with our morning coffee: pempek and toast bread
It seems that anywhere you turn around in Belitung, you will find beaches. Right across the Kong Djie Coffee place, we find this beautiful beach. Stayed there for a while to enjoy the beauty, before we are heading to our next destination.

Remember that noodle place, Mie Atep, that was closed on the 1st day we arrived? We decided to give it a try to see if we had any luck this time. And to our surprise, the place is open. So we stopped there and order 1 "Mie Basah" and shared it among us.
It does taste better than the noodle in Mak Jannah, the one we visited on the 1st day, but since this kind of noodle is not my thing, it taste more or less the same. I don't for those of you who have tried, you might have different opinion than mine.
After we finish our meal, we headed to this place that shows Belitung's traditional house building (Rumah Adat Belitung). It's quite unique, but to me, it looks almost the same like Padang's traditional houses.
NOTE: before heading to Rumah Adat Belitung, we actually planned to try out Bakmi Yamin Belitung Nyong Choi, but unfortunately, they ran out of noodle when we got there 🙁 I think that's the only noodle restaurant in Belitung that serves pork noodle. That's why some people called it Bakmi Bagong (Bagong=pork).
Our last destination is Danau Kaolin. I won't discuss too much about Danau Kaolin, since I might post another dedicated post for this place.
From a far, this place looks like a paradise, but truth to be told, this place was originally a tin mine, but it's no longer operating. Since the "holes" were not reclaimed, they are now filled with water. When water combines with the tin mineral, it creates this vivid blue water, as you can see below.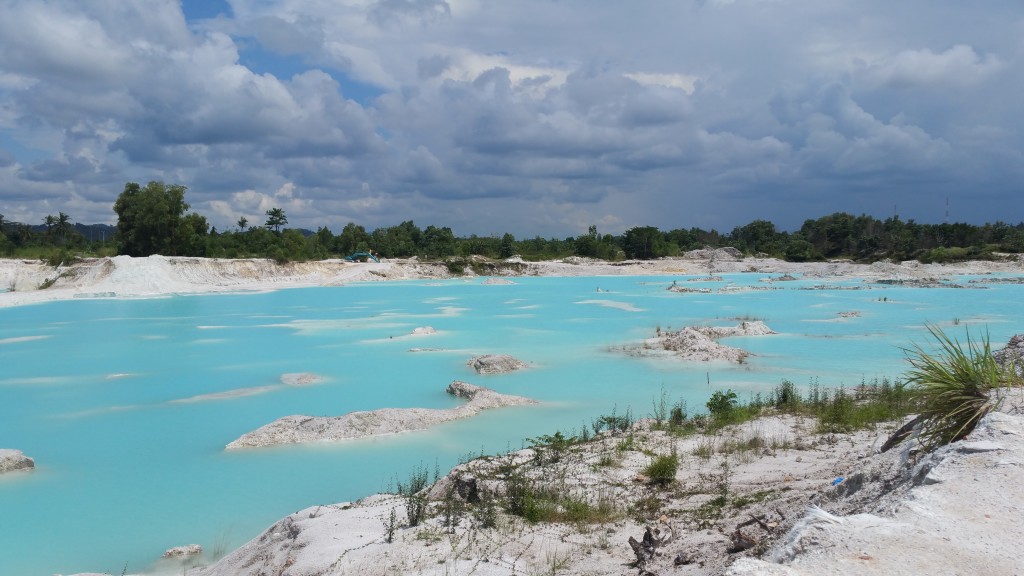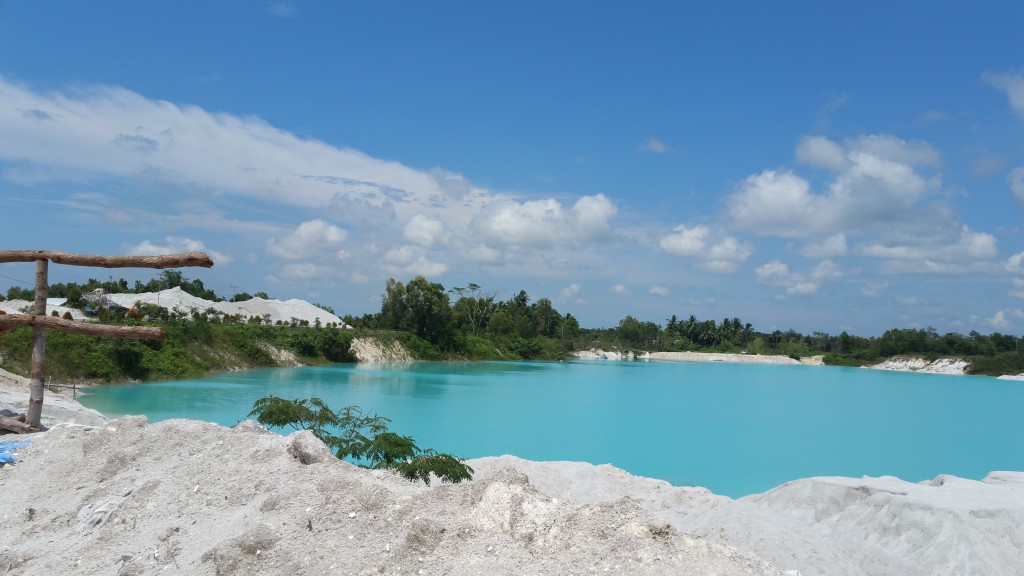 ….quite a remarkable place, I thing. Too bad, you can't swim there. I bet the water is toxic, due to the mineral deposit in there.
That's it. Danau Kaolin is our last destination in Belitung. We are now heading to airport to catch our flight. But before that, it's time for lunch!
After discussing it, we decided to try the Chinese Food. Our guide suggested that we go to Thai Fa Restaurant if we want to try Chinese Food.
Off we go then, to our last stop in Belitung before airport, Thai Fa Chinese Restaurant. Apparently, they are also using this place as a wedding reception hall.
Hiksss….this is it. Our last moment in Belitung. Good bye, belitung. You have shown me amazing places that I have never thought exist in Indonesia. I'll definitely go back to Belitung again if I had the chance.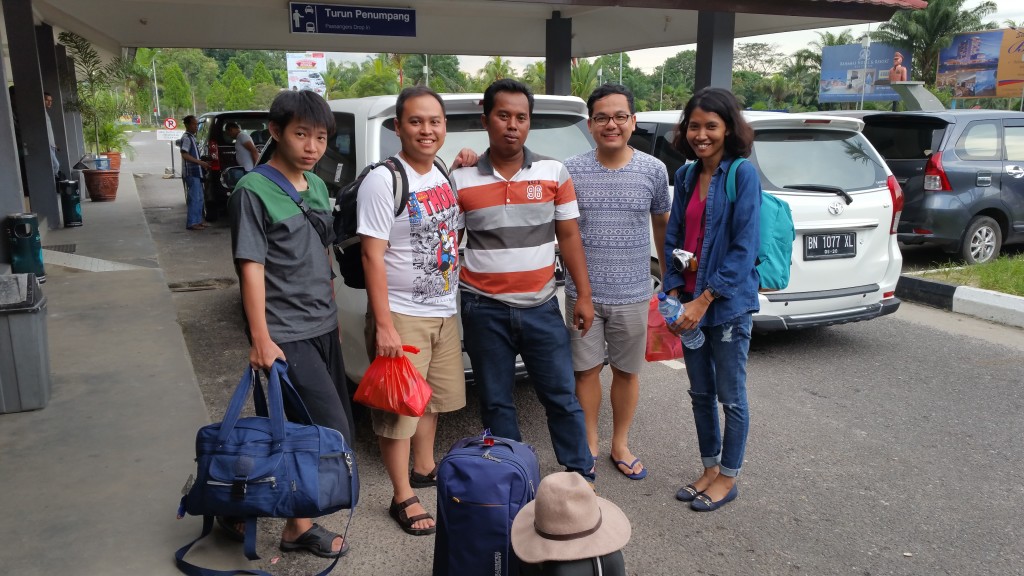 I hope you guys enjoy this trip coverage. I wonder if I missed any good places in Belitung? If you have been to Belitung and know some cool places that I haven't covered here, please do let me know.
If you haven't been to Belitung, what are you waiting for? Spare 3 days from your busy days and you will be amazed on what you'll see in Belitung.
Cheers,
Steven