Ok…let me be honest with you. I'm having a really hard time writing for my last Hong Kong Trip. I don't know why 🙁 It's either I was too busy, feeling lazy, or whatever other 1001 reasons, that you know, as well, is just an excuse not to write.
But I really do want to share with you guys how awesome the places is in Hong Kong, so I changed my way of thinking. Instead of sharing the detail itinerary of my days in Hong Kong, just like my 1st post, I will talk about each places instead. I found this method is more appealing for me to write.
This time I want to share about Macau Tower. You can find all the details about Macau Tower here, so I will just share with you some pictures from my trip.
Macau Tower is one of the place that you need to go when you go to Macau. There's not much place to go anyway in Macau, since it's a small city. I was told that even though many tours visit this place as part of their itinerary, not many of them actually eat there. There's one restaurant there called 360° Café which is, as the name says, rotate 360° so you can see the whole panoramic view of Macau. It's really beautiful! too bad I only went there during the day. I'm sure at night it's even more beautiful.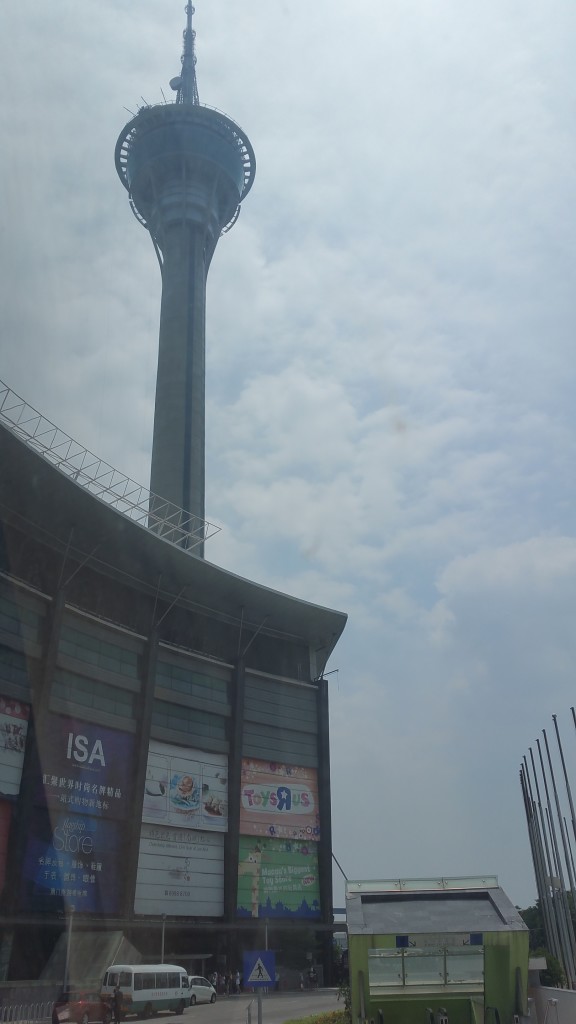 The tower can be seen from a far, and somehow this reminds me of TVRI Tower back in my home city, Jakarta.
When I went in, it looks just like a typical shopping mall.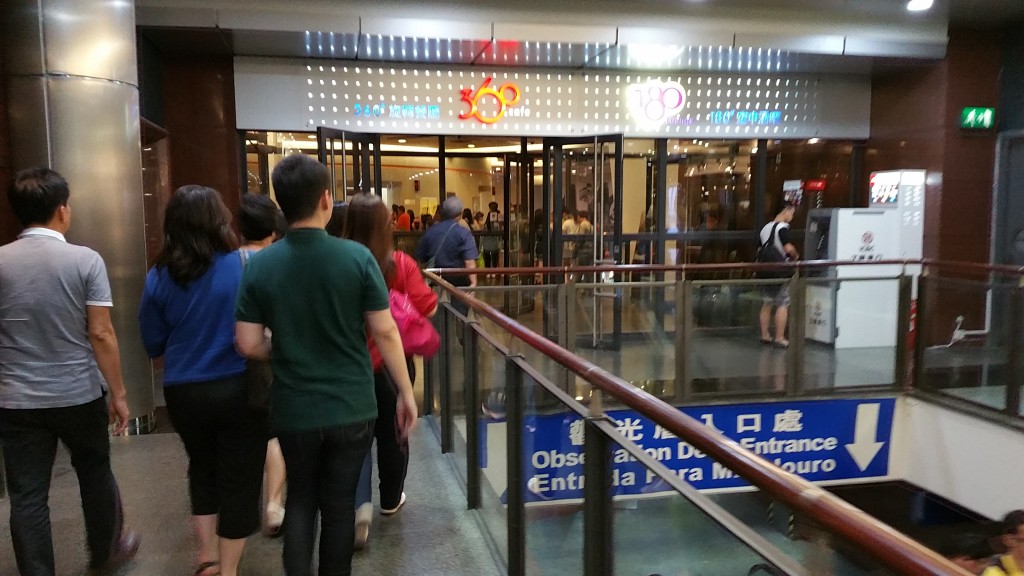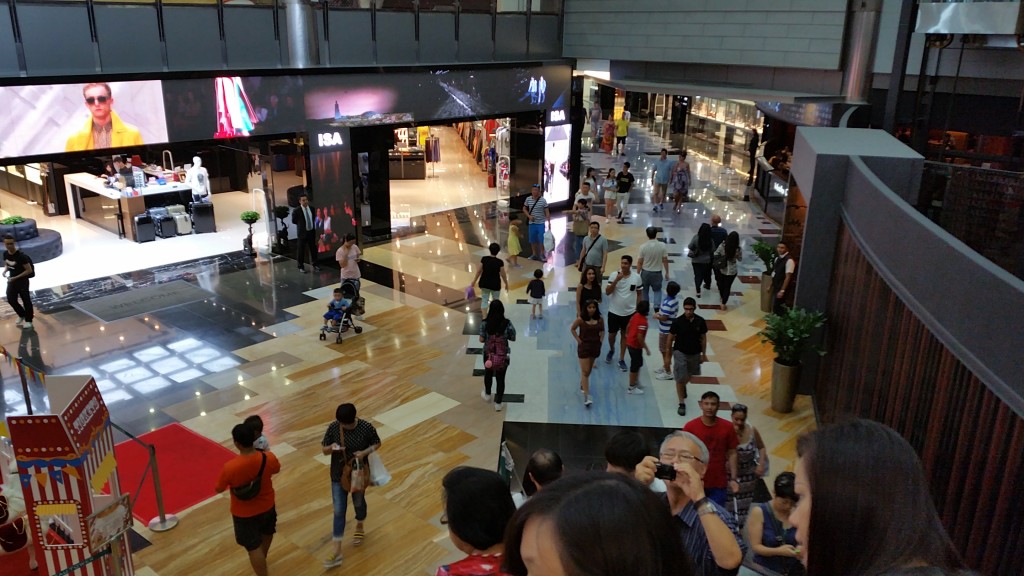 From here, we went all the way up to the 62th floor of the building. FYI, this 360° Café is a buffet restaurant, so as you would expect, the variety of food being provided here is ridiculously a lot. The interesting part of this place is the fact that the seating table area is rotating 360°. The middle part, where all the food is, is not moving. It acts as a pivot where the seating table area is revolved around.
I tried to take pictures of each part of the food arrangement to give you an idea of how much food they provided here. You will find almost any kind of food here, from Chinese (obviously, since we were in China), Western, European, Japanese, Indian, Mexican, etc.
Apart from the great food, what I like the most about this place is the panoramic view of Macau that you can enjoy while you are eating your meal. Since there were almost no building that's taller than this Macau Tower, you will enjoy an "uninterrupted" view of Macau.
Ouw…I almost forgot to mention that they also have a place for Bungee Jumping at 1 floor above us, so I assume it's on the 63th floor (rooftop). The service is provided by AJ Hackett. If you want to feel a free drop from the 63th floor building all the way down with a 200 km/h speed, this is the perfect place to go.
So…that's Macau Tower, definitely a must if you go to Macau. Enjoy the scenery. Talk to you again soon on my next Hong Kong Trip Series.