I just got an email from my dad with the subject of "666 important to know." I am actually not surprised receiving the information about this "RFID for people" story. I have heard a lot about this since I was in high school, but apparently, it's getting more serious now.
That's why I want to share this information with you. I want you to be aware that it's coming. Maybe not within a year, but I'm sure it will be implemented within 10 years down the road.
And he causeth all, both small and great, rich and poor, free and bond, to receive a mark in their right hand, or in their foreheads: And that no man might buy or sell, save he that had the mark, or the name of the beast, or the number of his name. (Rev 13:16-17)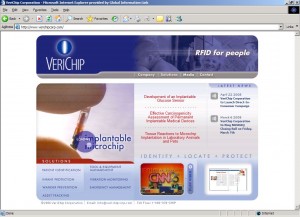 Open this powerpoint presentation to give you more detail of what's going on Wachout__666
http://www.verichipcorp.com – official website of the chip that will be used by Mondex International
http://www.mondex.com – the wordwide system that will be used to facilitate the chip.
http://www.prnewswire.co.uk/cgi/news/release?id=10249 – MasterCard acquired 51% of Mondex International
Additional resources:
http://www.countdown.org/end/mark_of_the_beast_01.htm
http://www.countdown.org/end/mark_of_the_beast_02.htm
What do you think about  this subject? Do you know more information about this? Please share with us.