These past several months after I'm back to Indonesia, I have been with Multiply Indonesia, mainly helping their search engine marketing. I would say that I'm so thankful that I can be with them. I'm surrounded by many people that I can learn so much from. Most people there work not just to earn a salary, but most importantly because they care about the company, so you can imagine the people who work there. They are top-notch. Moreover, it is a vibrant company, very competitive, and they strive to be the best e-commerce platform in Indonesia. More importantly, we care about our sellers. We want to make them successful, so if you haven't opened a free store with us, you are missing out!
If you haven't been following the news, Multiply has decided to move their headquarter to Indonesia, as soon as next year. This was a shocking news for me. I would never think that a US company would even consider moving to Indonesia. But knowing the stats how much we grew this past year since its first inception of Multiply 5.0 last year, I can understand their decision. Indonesia is just such a vast ecommerce market that still has a huge growth potential. I can't wait to see how Multiply would become a year from now.
My hope is to see Multiply grow so big that it will become the Indonesian's version of Amazon in US. Honestly, one thing that I missed the most from US is Amazon.com. I relied heavily on Amazon.com to satisfy my crave for computers and gadgets LOL 🙂 I'm glad that Multiply.com starts to fill my "emptiness" with its growing marketplace.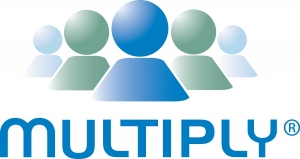 You can now find me in Multiply at ssentosa.multiply.com. I'm actually looking to sell something on Multiply, so if you read this post and you have something that I can sell on Multiply, just let me know. We can have a nice conversation how I can be your online seller and make two of us successful 😉
If you were curious how Multiply Indonesia office look like, here are some pictures of it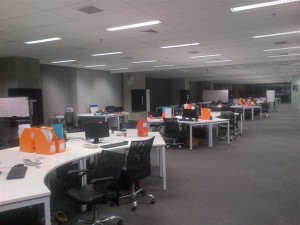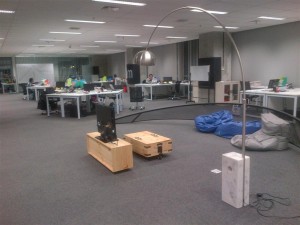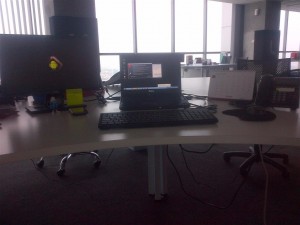 More about Multiply to come….