Any of you is a music lover? I am. I love music. Music is something that I never bore of. Particularly, I like to play bass. I need to admit that I'm not that good yet in playing bass, but I'm getting there. In one of my conquest to learn playing bass, I found this website, http://www.studybass.com/. I'm amazed of how detail Andrew Pouska, the tutor for StudyBass, designed his online bass lessons.
First, he has this getting started section, used as point of reference of whatever topic we want to learn.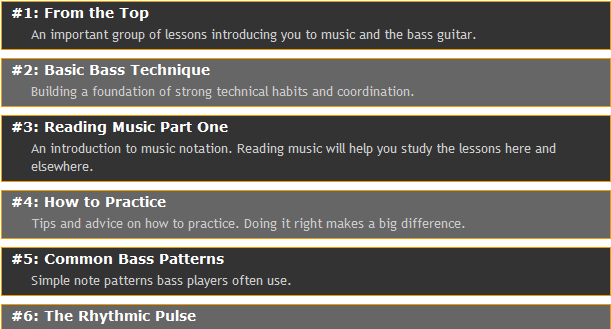 This way, it is easier for us to find our topic of interest or to just simply follow the steps that he recommended for better training practices. Not only just that, every section of the lessons, it is filled with instructions, screen capture, and even some exercises you can do to better practice your bass skills.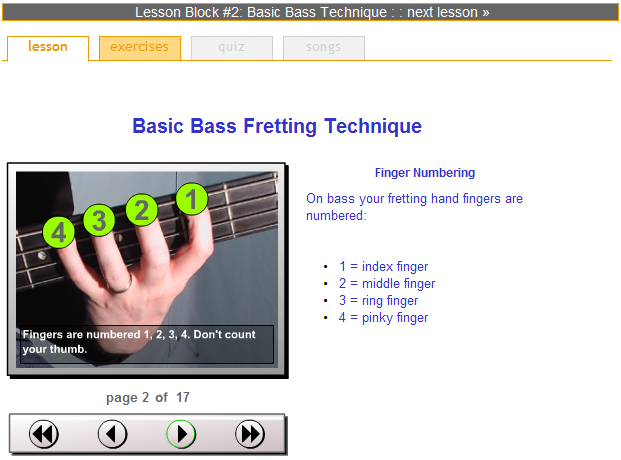 Andrew Pouska also includes several bass tools that might help you in learning bass:
fretboard printer
online metronome
bass clef tutor
music dictionary
music paper
To close this blog post, I want you to watch one of my favorite bass player, Victor Wooten, playing "Amazing Grace". He is such an amazing bass player, and IMHO, I admired how he is redefining bass solo playing. I hope you enjoy it.