Apparently, the rumored news about Google's own social network is proved to be a fact. Starting few days ago, Google launched their own version of social media network, rivaling Facebook, that's called Google+.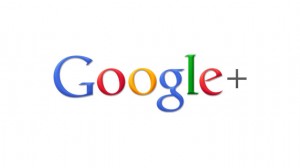 Some of the features that are currently being rolled out are status updates, check-ins, huddle, and hangout. You can read a complete Google+ overview from Search Engine Land to see in detail about Google+.
My main question now is…."Will Google+ be able to beat Facebook?"
It might be still too early to tell for sure if Google+ would be able to beat Facebook in terms of popularity and user base. However, I see that Google is moving to the right direction with Google+. They sure learned a lot from Google Wave failure. I mean Google Wave is cool, but it's too complicated and impractical to use for a non-techie person. I can see how Google Wave technology could be developed into something great in the future, but in its current state, I don't think it's gonna go anywhere.
On the other hand, I can see a great potential already in Google+. I have been using Google+ for about 2-3 days now and I think Google+ could beat Facebook, for several reasons:  Continue reading "Will Google+ Beat Facebook? (Invitation Available)" »