Apparently, the rumored news about Google's own social network is proved to be a fact. Starting few days ago, Google launched their own version of social media network, rivaling Facebook, that's called Google+.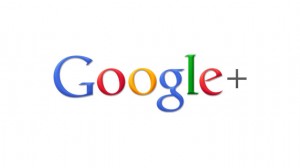 Some of the features that are currently being rolled out are status updates, check-ins, huddle, and hangout. You can read a complete Google+ overview from Search Engine Land to see in detail about Google+.
My main question now is…."Will Google+ be able to beat Facebook?"
It might be still too early to tell for sure if Google+ would be able to beat Facebook in terms of popularity and user base. However, I see that Google is moving to the right direction with Google+. They sure learned a lot from Google Wave failure. I mean Google Wave is cool, but it's too complicated and impractical to use for a non-techie person. I can see how Google Wave technology could be developed into something great in the future, but in its current state, I don't think it's gonna go anywhere.
On the other hand, I can see a great potential already in Google+. I have been using Google+ for about 2-3 days now and I think Google+ could beat Facebook, for several reasons: 
Google+ is able to limit/control to whom your post/updates will be shared with. This gives me a greater control to make sure that my message could only be read by the people (circles) I intended the post for. In Facebook, you don't have this ability. Once you post something on Facebook, it will go out to ALL your friends.
Easy access from Google.com. Since most of our homepage is Google.com, Google+ is one tab-click away from it, so it's really easy to access. Plus, Google+ notification bar is always there sit at the top of Google.com so if you have any activity on your Google+, it will show at the top right hand-side bar.
Google+ Chat will allow you to invite more than one people in a text chat. Plus, your conversation will be archived and searchable for later use. Facebook has finally caught up on this by combining Facebook Chat and Facebook Message, but you still can't combine more than one people in your Facebook chat.
Moreover, Google+ Chat will allow you to audio chat with your friends, something that still hasn't been seen in Facebook even thought rumored says that Facebook is working with Skype to enable this feature soon.
Google+ Huddle. If you are using Android (and soon for iPhone), you can download Google+ Android apps and do a "huddle" together with your friends. Google+ Huddle is basically a mobile chat feature that enable several people to quickly chat over the phone. I think this is great to save on your text message money.

Lastly….Google+ Hangout. I'm saving the best for the last. Google+ Hangout will allow you to do a simultaneous video conference chat with up to 10 people. You could also pop up a Youtube video on it and watch it together with your friends. Off course you could also send text and audio chat while watching Youtube among the 10 people to make your "hangout" even more enjoyable.

My point is that Google+ is a purer form of social media platform. Its focus is to connecting people and it does that very well. There are still minor glitches and improvements they could do to improve Google+, but overall, I'm very pleased with it.
Now…if you are not a Google+ member yet, you now have the chance to get an invitation. How? Very simple. Since I made this as a closed-invitation now, I need your participation on this. As I need to raise money to fly back to Indonesia, I will send out a Google+ invitation to whomever chip-in for my plane ticket. Any amount will do, so if you were only able to chip-in $5…that's fine, but if you were able to chip-in $10…that would so "uber" awesome 🙂 Just click the chip-in button below and MAKE SURE you put your Google account email address where the invitation will be sent to in the "Instruction to Merchant" box. I appreciate your generosity. Thanks!!!
If you enjoy this post, please like it on Facebook and share it with others. Thanks!
Update: 07/01/2011
Facebook is planning to launch something "awesome" next week. (Source: Reuters)