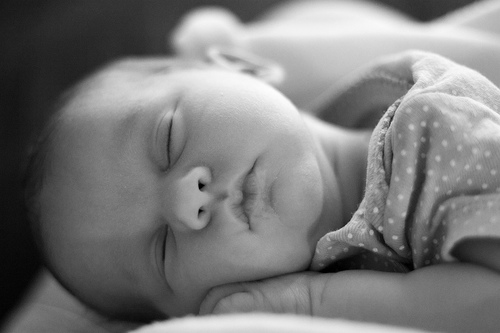 I don't know why, but I really like sleeping. I belief that it's one of God's greatest blessing that we can sleep. Can you imagine not being able to sleep for several days. Would you be so miserable? not to mention also how cranky you can be on that day. This past week I found several facts about sleeping that I thought really interesting. Here are the 7 surprising facts about sleep:
Sleep improves memory.
Lack of sleep has immediate consequences. Our brain and memory are affected after just one night of lack of sleep. The more poor sleep you got, the more severe it's affecting your brain function.
Sleepy deprivation could cause catastrophes. Lack of sleep is probably the top health problem according to CNN Also, lack of sleep could lead to disaster if you are not careful.
Countermeasure don't help much. I'm sorry coffee lovers, but coffee doesn't help you wake up according to Will Meek, Ph.D. Playing music in the car might help you fight sleepiness, but it won't completely get rid of the drowsiness you got.
Sleep people don't know they're impaired. Sometimes when you were sleepy, you just didn't realize that you had poor judgment. I can be a witness to this. If I'm reading a book when I'm sleepy, it really frustrates me. Sometimes it took me 30 minutes just to read one short paragraph when I'm sleepy and drowsy. The problem was that during those 30 minutes, I didn't even realize that what I'm doing was a total waste of time. Eventually, I realized it, and took a power nap for 10-15 minutes, then resume whatever I was doing. That power nap made a whole difference, believe me.
Poor sleep may contribute to serious health problems.  Do you know that lack of sleep could cause obesity, emotional problems, heart problem, and diabetes?
Think about it. So how is your sleep? are you getting good sleeps lately? I heard that an average adult need 7-8 hours of sleep. I know…maybe some of you can't afford that much of a sleep. It's ok….the answer is to increase the quality of your sleep. Turn of the light, sleep in a quite place, have a good bed. They all can help you to have quality sleep.
Personally, I'm the one that's guilty the most of this. Usually, I only get 4 hours of sleep every night, so I need to make some "adjustment" to my schedule so that I can get enough sleep. How about power nap? Did you ever do it? my definition of power nap is sleeping for only 10-15 minutes. It really helps me when I got a lot of things to do.