If you are reading this post, the chance is either you are in the process of getting Google Analytics Individual Qualification (GAIQ) exam or you just get started using Google Analytics (GA) and want to learn more about it. Either way, you have arrived to the right place.
If you are planning to get certified, I would say that GAIQ is a good $50 investment with a high ROI. I can attest this statement. Two weeks after I got my GAIQ certification, I landed a job as an SEO Specialist at one of the biggest online restaurant equipment retailer in US. My point is that you have made the right choice to be a Google Analytics Certified Individual, as Google calls it.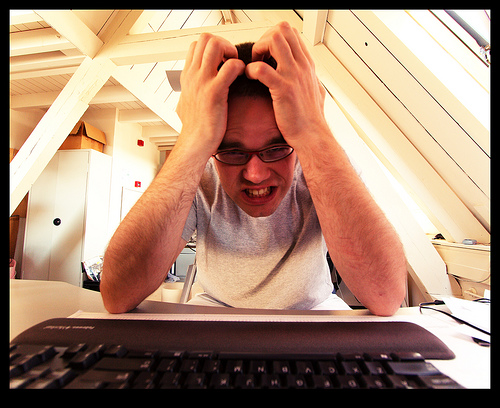 Now, if you have never used Google Analytics before or had only limited exposure to it, you might be confused where to start in learning GA. Don't worry, I was in your place too before. Google Analytics can be terrifying sometimes, due to its enormous capabilities. In this case, I have two suggestions for you. First, you can read my earlier post, "Google Analytics Individual Qualification Exam Tips and Guide." Or, you can jump start your learning curve by reading Google Analytics Manual.
As I'm exploring more about GA, I came across this eBook, and out of curiosity, I grab this eBook and read it all the way through. It was quite impressive. Granted that it wasn't the Google Analytics Bible, per say, but it is good enough to jump start your learning curve, as I said earlier. I just wished that I had this eBook when the first time I started learning GA.
To give you a little bit of idea what this eBook offers, I have three points that I want to mention.
First, it is really easy to follow. Since this eBook is geared toward beginners, it uses conversational writings, and it startw out by explaining terminologies that were used in GA, or the web analytics world in general. Some terms like bounce rate and web session are not something that we used daily, so this GA manual starts off by explaining them. After that, it starts to explaining more detail topics, such as differentiating traffic sources, analyzing web traffics, and creating goals and funnels, which are essential to determine the effectiveness of your website in achieving your goals.
Second, it gives you a step-by-step guide to do some of the main tasks in GA. For example, to create filters in GA, it literally gives you 4 steps, that if you followed them, you will have your GA filters ready for action. It even gives you the accompanying screenshots to make it easier to follow.
Finally, the price is very affordable. The last time I checked, he priced it at $2.99. It's true that this eBook is not the famous Web Analytics 2.0: The Art of Online Accountability and Science of Customer Centricity by Avinash Kaushik,
but $2.99 is almost nothing compared to the author's effort to create this eBook.
Does this eBook have things that I wish could be improved? Absolutely. As of now, this eBook contains 7 pages of information (both texts and images). I think this can be easily expanded to at least 10-15 pages. It would be nice if it includes also advanced segmentation, e-commerce tracking and event tracking. I guess we can leave those topics for Google Analytics Top Books from Amazon, such as Web Analytics 2.0
, Advanced Web Metrics
, and Cult of Analytics.
To conclude, I am recommending you Google Analytics Manual by AnalyticsManual.com to help you jump start your learning curve in learning Google Analytics. This eBook is not an encyclopedia about Google Analytics, but it's certainly thorough enough to get you started with Google Analytics, and it will give you the best bang for your buck.
If you bought the eBook, let me know what you think. Or, if you have any questions regarding Google Analytics, please drop me a comment below.