This the 1st time I'm eating at Legend of Noodles. I have passed this restaurant so many times before, since I typically pass by Senopati area for my office meetings.
When I woke up this morning, somehow I really wanted to eat some noodle, not sure what kind of noodle though. Having heard about this place from my friend, I decided to try Legend of Noodles today.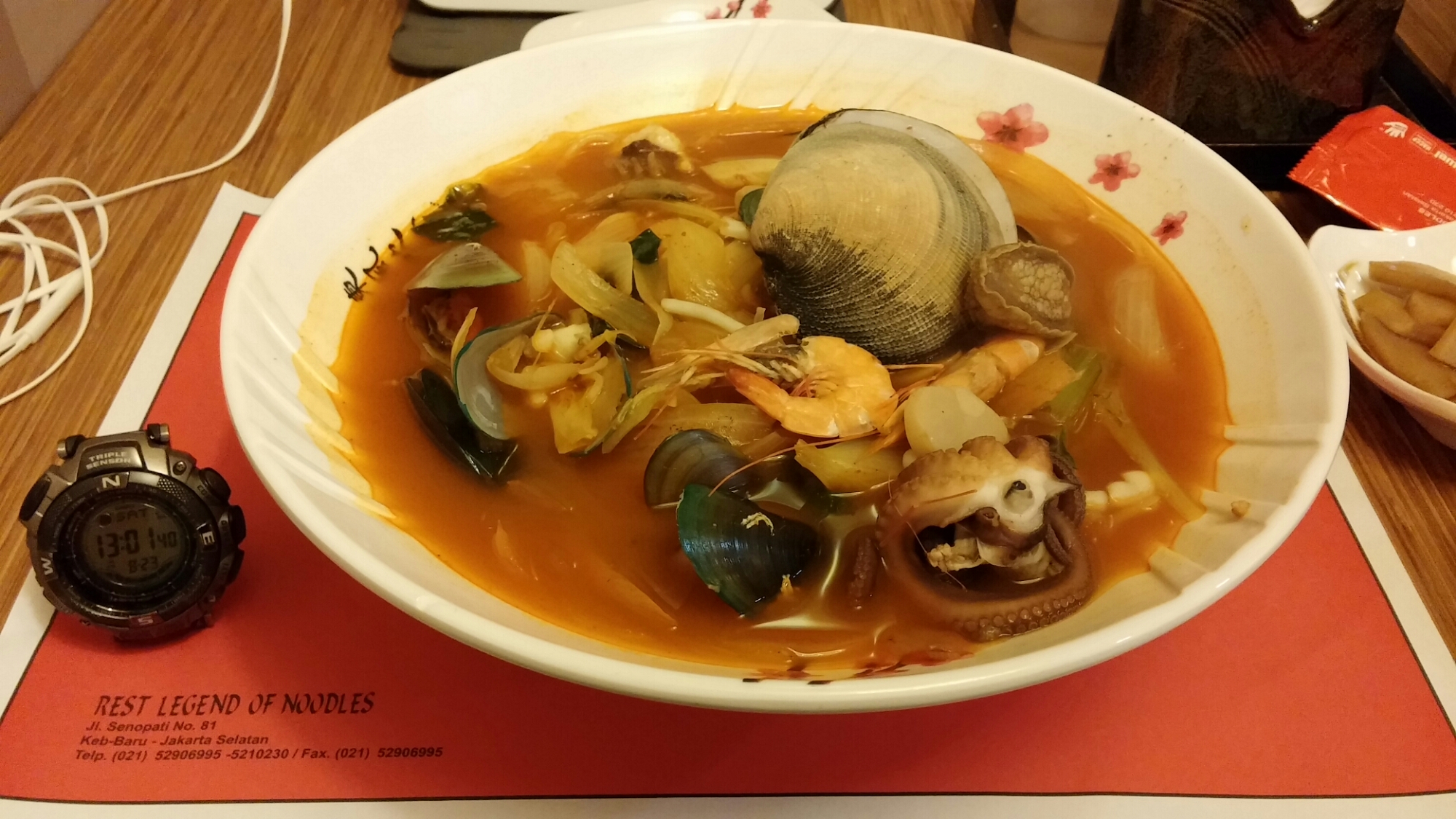 As you can see above the portion is so big. You can compare it with my Casio Pathfinder watch. Not really sure what to order, I ordered Haemul Jampong today, a seafood noodle, since the waitress said that it's the most popular dish here. The only encounter I had with Jampong is the Korean instant noodle Jampong. And let me tell you, this is nothing like an instant noodle. They are really using actual Seafood….LOL green clam, big white clam (my Seafood vocabulary is not so stellar as you can tell), shrimp, oyster, octopus, and few other Seafood that I can't even tell what it is hahhaha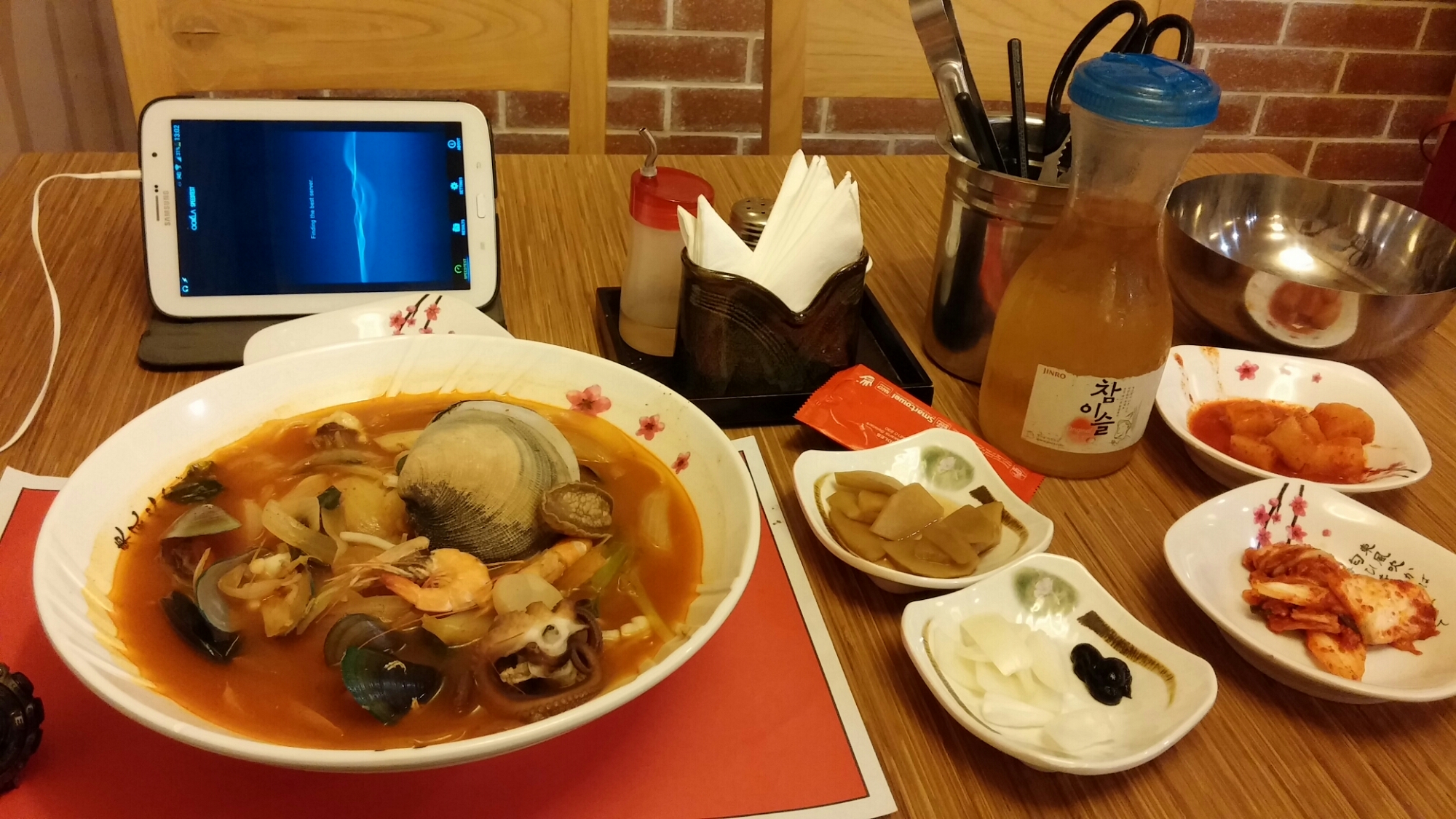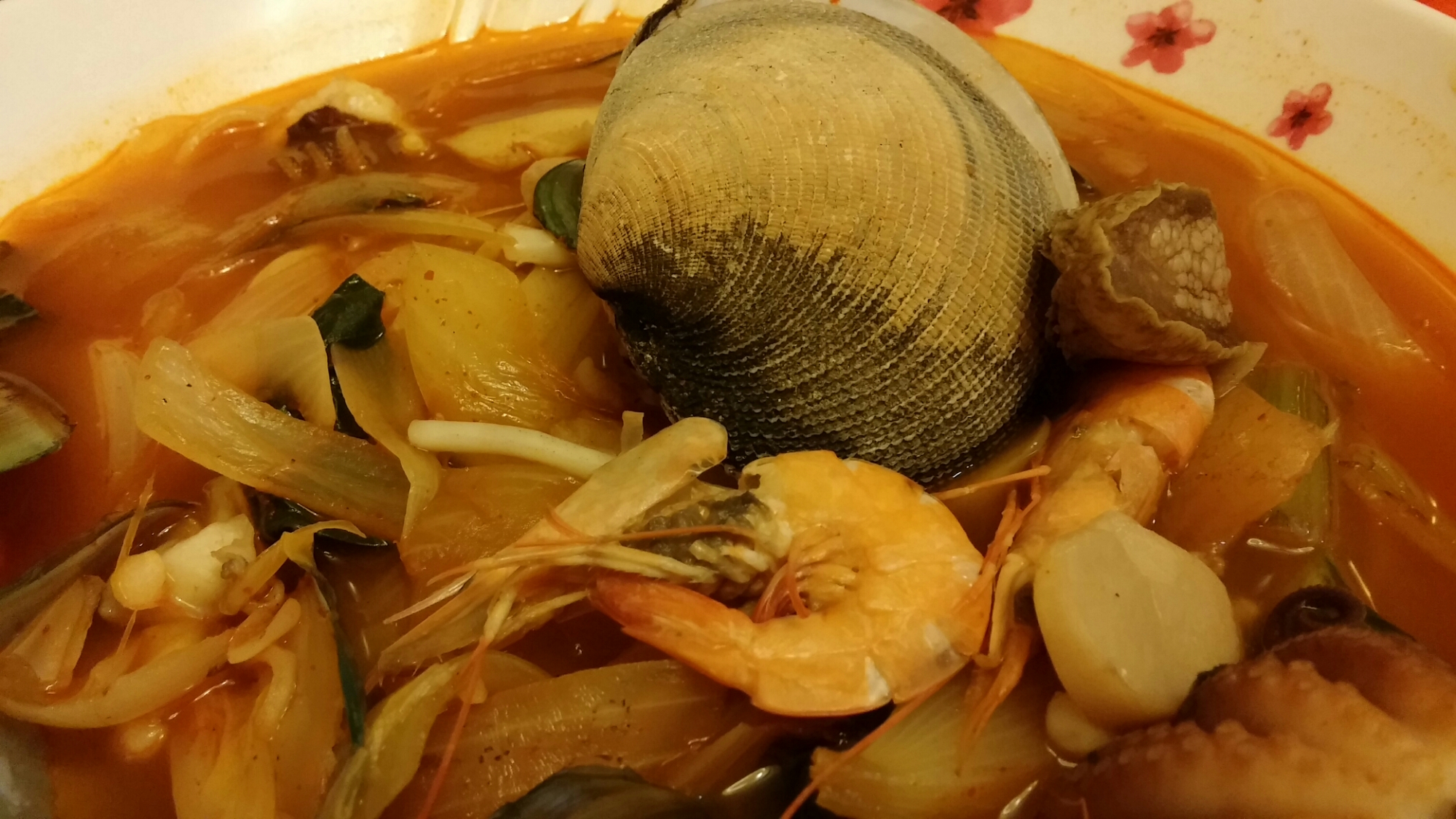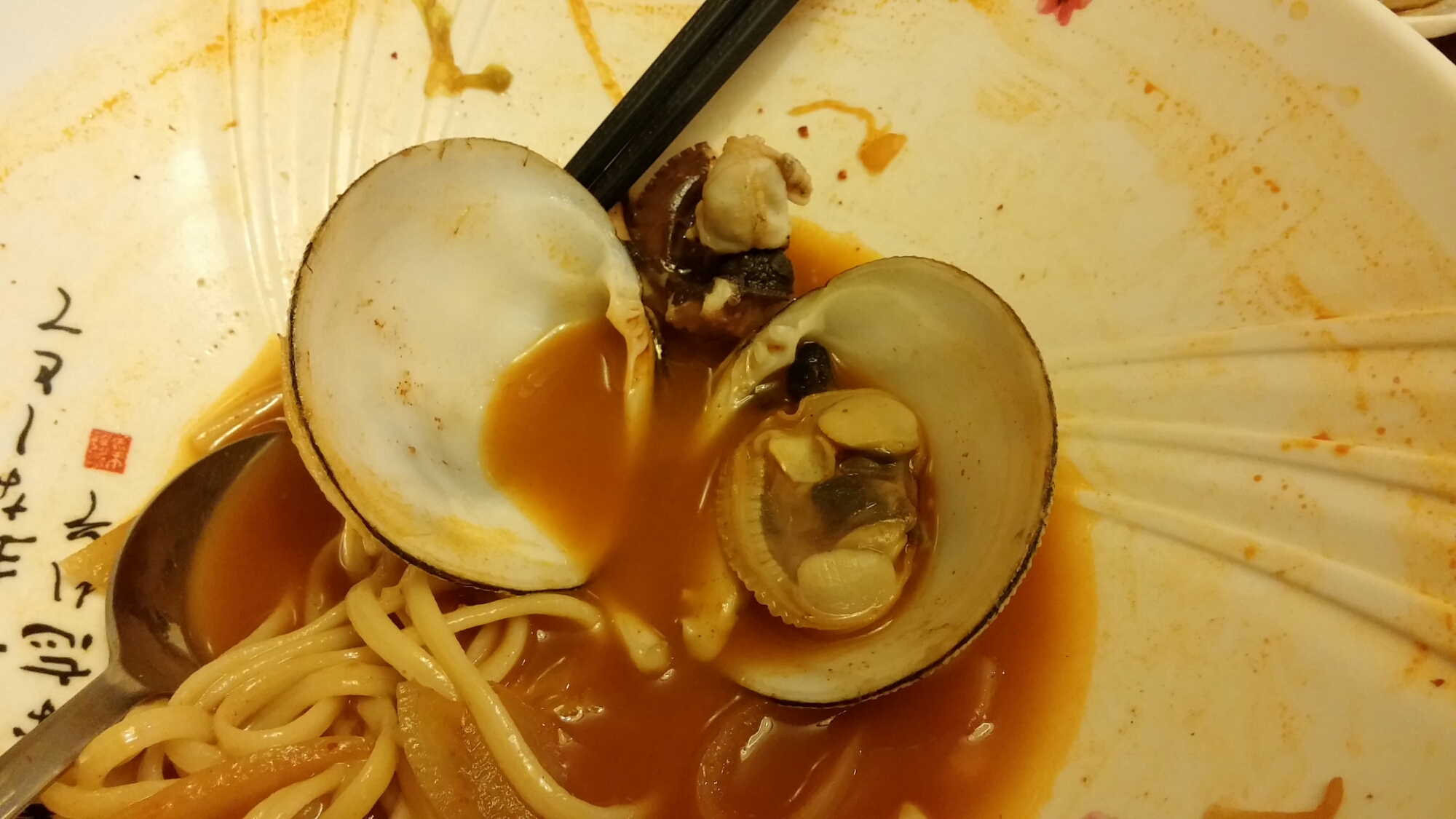 Not just the look is good, the taste is also good. I'm not a native Korean, so I don't know how the taste should be, but I think it's pretty authentic from what I can tell. The broth is strong in flavor and the spices are just right. They are using a LOT of onion though, so if onion is not your thing, you better explicitly tell the waiter.
The ambience there is quite something. The place is not really like a traditional Korean restaurant, but the whole atmosphere felt like you are in Korea. Probably it is also because most of the customer there will be Korean. You will be a minority Indonesian there. I guess it's a good sign that this place is quite an authentic Korean restaurant. This is not a quiet place though, so if you want a quiet romantic place, this is definitely not it. I guess you can still have a decent chat here without having to speak too loud, but expect some distractions.
Price is so-so. It's not cheap but it's not super expensive either. I spent around Rp. 90,000 for my meal. Cold Korean tea is already included, so I was just paying for the food.
One thing that's bothering me is the fact that the hostess (not the waitress) there was wearing mini skirt. What's up with that? Is it to attract male customers? I don't know….possibly.
Overall, I really recommend this place if you want some authentic Korean noodles with an affordable price.
Legend of Noodles Korean Restaurant
Jl. Senopati No. 81
Kebayoran Baru – Jakarta Selatan
Telp. 021-52906995, 5210230