I have been working in the paintball field as a referee for about three years now. It is not a full-time job, but I really enjoyed it. I enjoyed not just the paintball itself as a sport, but also the people who are working there. I mean this is the kind of job that doesn't really feel like a job, because you are having fun every time you work there. Granted, I'm not really good at it, but I think paintball is a great sport. It demands accuracy, agility, and team works. Plus, it's not too expensive (at least here at PCC, $15 per person – 2 hours game, unlimited ammo).
Today we had our annual PCC Man's Paintball Tournament. We always have this tournament for our collegians to compete with each other. This year's champion is the Falcons. The championship is actually between the same two collegians, Titans and Falcons who were in finals also last year, but the Falcons had better luck today so they won. They were finished with a tie, but the Falcons had more team member left, so they won.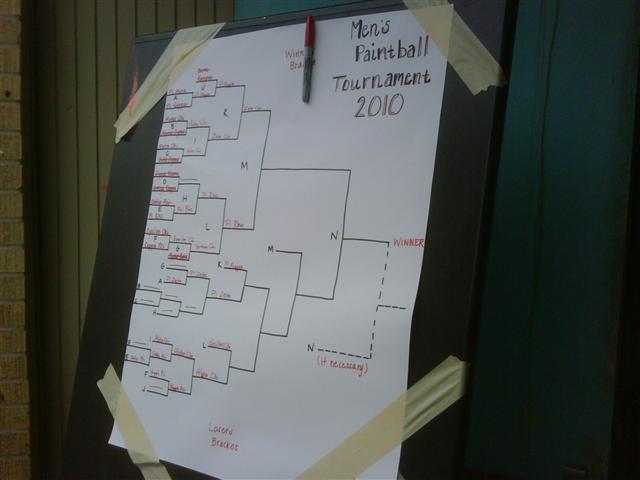 In case you were wondering about how our paintball fields and shop look like, I took few pictures of them. Since this is going to be my last semester here in PCC, this paintball game would be my last game that I referee and also the end of my employment there. It was kinda sad, but life must go on, right? We were using Tippmann 98 gun and Reaction paintballs. They are not the greatest, but they sure works just fine.